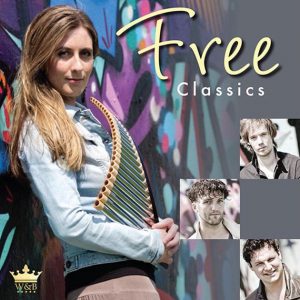 Free Classics & Summer Classics
Free Classics is a solo album of Gerlinda van den Berg recorded in 2013. She wrote different arrangements on classical music in a free, artistic way. It's performed by a large group of musicians, on panflute, guitar, drums, organ, soprano, double bass and a string quartet.
Summer Classics is a debute single of Duo Van den Berg, panflute & guitar.
You can order both albums here .
Flute scores of Free Classics are available by contact form.
€ 9,95 (excl)